The mask of Narasimha at Melattur

The Mask of Narasimha at Melattur is said to be around three centuries old. It has been carved out of a single bark of a fig tree and embedded with semi-precious red and green stones, cut glasses set with Tanjore Art & Painting work. Until this day, the mask has been refurbished with rituals four times.

In order to enhance and safeguard the ritualistic significance of this Treasure, 'Appilai' Narayanaswami Iyer, Melattur during his last days, called my Grandfather and Father and with the presence of his son 'Appillai' Subramanian, handed over the Mask in 1940/41 to my Grandfather, V.Ganesa Iyer, the founder of SLNJ Bhagavata Mela Natya Nataka Sangam who revived this Art Form at Melattur after it fell in to oblivion in 1932. V.Ganesa Iyer installed the Holy Mask at the Sannidhi of the Varadaraja Perumal Temple, Melattur.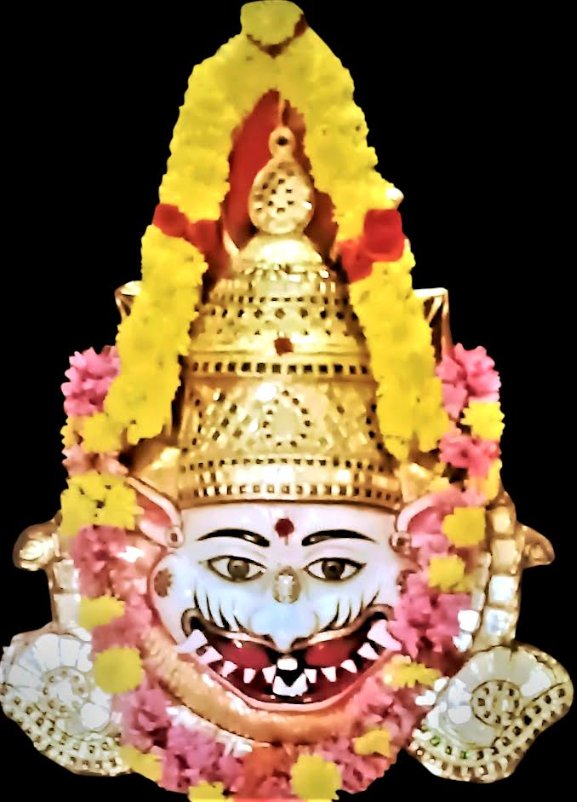 Ever since, it has been in worship and continues to be an integral part of the 'Prahlada Charitamu' - the Bhagavata Mela Natakam at Melattur. During the occasion, the Mask is brought out of the temple to the dias only once a year with religious fervour amidst Vedic Chants to be adorned for The Narasimha Avataram.

The person who dons the Mask gets into a trance and at the end of the play, Lord Narasimha along with the characters of Bhoomi Devi and Prahladan are taken around the streets of the Temple as the Bhagavathas sing the Hari Bhajans. During this procession, the villagers offer Arathi and when the dancer donning Narasimha returns to normal from trance, the Mask is taken out, covered and returned immediately to the Temple.

The sanctity of the Mask is thus ensured!!!

- 'Kalaimamani' S. Kumar, Managing Trustee